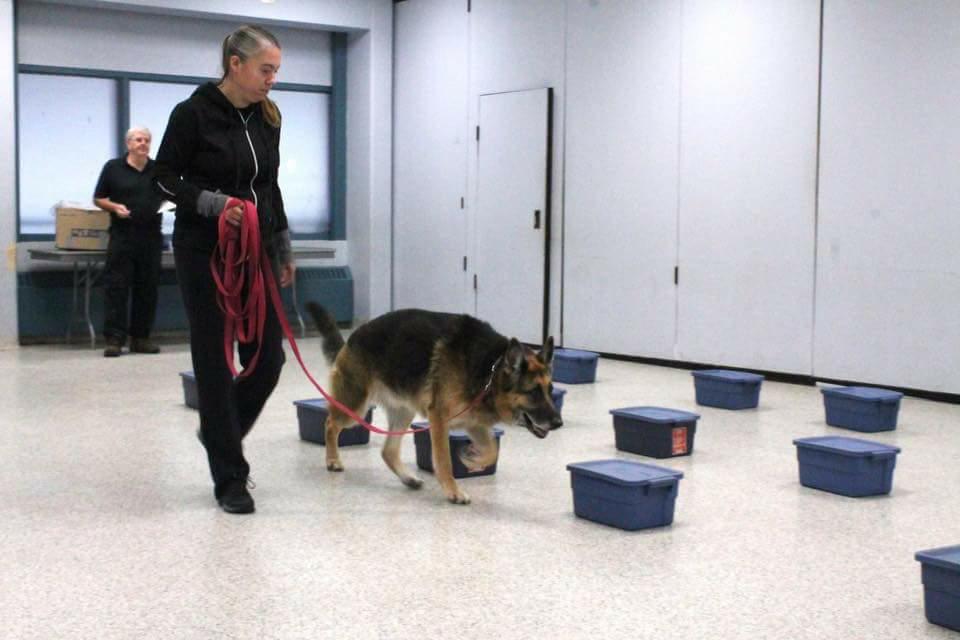 Scent Detection (also known as sporting detection or nosework) is one of the fastest growing activities for dogs and owners.
Dog and handler teams mimic the real world of professional detection dogs, but use essential oils as target scents as opposed to prohibited items.
Scent detection is an all inclusive activity. Dogs of all sizes, ages, and obedience ability. Dogs with space and reactivity concerns are more than welcome to play this game as the dog and handler teams work individually.
Front N'Scenter Canine offers group classes throughout Nova Scotia (please contact us to find a class in your neighbourhood).
Front N'Scenter Canine is happy to offer workshop/seminars throughout the Maritimes. Feel free to contact us to make arrangements to set up an event in your area.
Do you have a problem area that are trying to work through? We are happy to provide one on one private consultations to help you through the problem areas.
Ready to find out more?
Give us a call or send us an email for more information. Click Here