We are happy to provide a wide range of services for you and your dog. Not seeing what you are looking for? Send us an email at info@frontnscenter.com and we will try and build something for you. For upcoming event and workshops, please take a look at our event page here.
CLASSES
Front N'Scenter Canine Enterprises offers a variety of classes for you and your dog that engage your dog's brain in a productive manner.
Registration forms for Dartmouth Classes can be found here.
Scent Detection Classes
Front N'Scenter Canine Enterprises continues to lead the way in scent detection in Atlantic Canada. We continuously train and consult with industry leaders in professional and sport scent detection, as well as scent detection for enrichment and rehabilitation. Barb also has real world experience. She trained her professional Bed Bug Detection Canine, Camo, from a puppy up to a working detection dog.
Scent Detection (also known as sporting detection or nosework) is one of the fastest growing activities for dogs and owners. Dog and handler teams mimic the real world of professional detection dogs, but use essential oils as target scents as opposed to prohibited items.
Scent detection is an all inclusive activity. Dogs of all sizes, ages, and obedience ability. Dogs with space and reactivity concerns are more than welcome to play this game as the dog and handler teams work individually.
Our Foundation Class has no prerequisites. We introduce the dog and handler to hunting for odour, imprinting on target odours for SDDA and CKC competition (if you would like to work with a different target odour, please let us know and we will do our best to accommodate you), and handling basics
Our Indication Class is a shorter class aimed at building a trained final response. We do this independent of search skills or odour imprinting so the dog does not need any scent detection background to participate. There are a lot of training mechanics on the handler's side of things so please contact us, if you are not sure if this is the class for you
Our Search Skills Class is for teams who have foundation skills in scent detection or have participated in an indication class. We are starting to work towards blind searches, searches with distractions, and increase "scent puzzles" to help a dog go to source.
Our Handling Skills Class is to build teamwork on directing your dog during a search. Sometimes the difference between a so-so search and a perfect search comes down to you, the handler. While we will occasionally work with odour, the majority of this class is aimed at handling skills and does not use target odour.
We offer scent detection classes in a variety of locations on a regular basis, including Dartmouth, West Chezzetcook, Avonport, Ellershouse, and Truro. Please email us at info@frontnscenter.com to reserve your space.
Trick and Enrichment Classes

Fun With Fido is a game where you and your dog learn skills to bond and have fun together. Barb is a Certified Trick Dog Instructor and loves to teach new skills to dogs. In this class, we will work towards having you and your dog earn the requirements for a Novice Trick Dog title. We will also explore some enrichment games and activities that you can do with your dog when it is hard to get outside.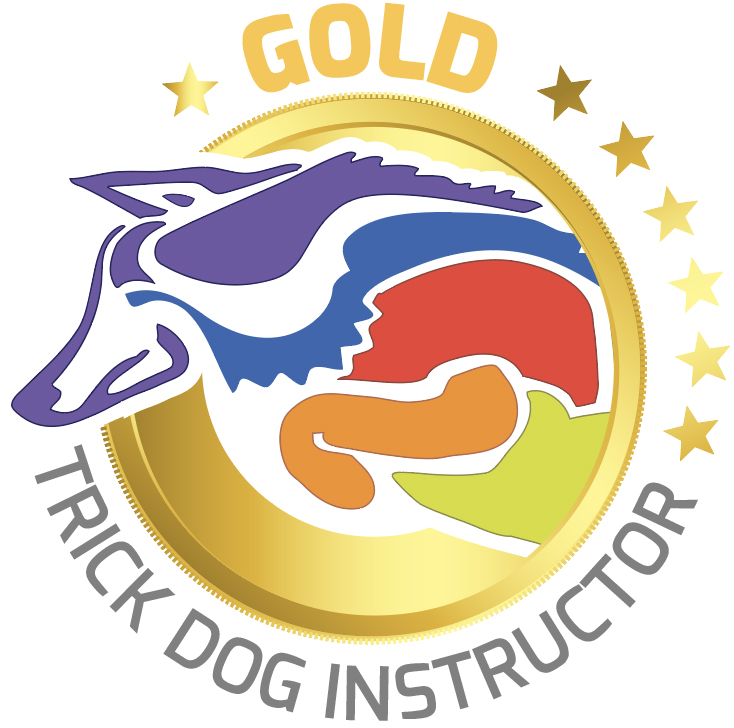 Fun With Fido is currently being offered at the North Woodside Community Centre in Dartmouth. To register please email us at info@frontnscenter.com
Trick Dog Title Evaluation
As a Certified Trick Dog Instructor, we are able to witness your tricks via video submission or in-person. For more information on having your trick dog title submission approved, please contact us at info@frontnscenter.com
STAY AND TRAIN
When hiring a professional plumber or electrician, they come and do the work and do not get you to do the dirty work. So why pay a dog trainer to leave you frustrated to train your dog. Let's face it, there are a lot of skills that are not easily mastered in a 1 hour training session with you. We are happy to do the hard stuff for you and show you how to maintain the behaviours with your dog. Our stay and train option is offered as both a day train and a board and train option. You leave the dog with us and we work through the hard behaviours that your time just does not allow. We will then meet with you to show you how to maintain behaviours and how to implement changes. We will work with your dog in our household (no sterile kennel situation) and work towards your goals and routine.
For more information or to sign up for our stay and train program, please email us at info@frontnscenter.com
PRIVATE LESSONS
Our one on one instruction is available as a stand alone lesson or as a training package. Sometimes class schedules do not work with your real life schedule or you and/or your dog may not be ready of comfortable in a group setting. You may also want some targeted work for a behaviour you are working on. Let us help you meet your goals.
Contact us at info@frontnscenter.com to set up a free initial telephone consult to work out a training plan for you.
Workshops
We are available for a variety of workshops and events. Please contact us today at info@frontnscenter.com to set up a training day in your location.
Bed Bug Inspections
No one wants to talk about them, and the mere thought of them makes you want to itch. Unfortunately, bed bugs continue to be a rising issue in communities. Bed bugs do not discriminate between rich or poor, clean and unclean. They are great at finding a meal source and remaining hidden until they do. Often, the unsuspecting human, does not realize they have uninvited guests until they have a problem.
A properly trained dog has been scientifically proven to be 95% effective at locating small numbers of live bed bugs, while a human averages about 35%. Dogs are trained to alert only on eggs, nymphs, and live adults. They do not alert on dead bugs as there is no need to treat an area if any bugs are already dead. Dogs are used proactively in situations where there is a constant flow of people coming through an area to ensure an area remains bed bug free, in situations where bed bugs are suspected but cannot be located, and in situations where treatment has been done in order to ensure there are no further viable bugs.
Front N'Scenter Canine is now offering bed bug detection services in Halifax Regional Municipality and surrounding areas. We specialize in dog training and handling and leave the treatment to the pest control company of your choice. We are independent of any pest control company, so our customers can choose the solution that works for them. Contact us today at info@frontnscenter.com for more information or to book your inspection.