At Front N'Scenter, we love to meet our pets where they are at and help them and their families meet their greatest potential.  The specialized training that we provide and the specialized continuing education that we have done reflect our interests.
We provide scent detection/nose work instruction for sport as well as part of a behaviour modification program (We have group class, private, and virtual coaching options, as well as clinics).  Ask us how we can meet your needs.
We believe that tricks are part of the learning process and thus we are part of Do More With Your Dog trick titling program. We are able to evaluate your trick titles as well as provide coaching if needed to meet your next goal.
Our head trainer, Barb Deg, is a Registered Veterinary Technician who recognizes that mental wellness and physical wellness overlap and readily works with any restrictions that you and your pet may have.
We have a background in a variety of species so do not hesitate to contact us for help with your pet that is not a dog (sorry, no humans though).  If we are not able to help, we have a variety of colleagues that we are able to reach out to.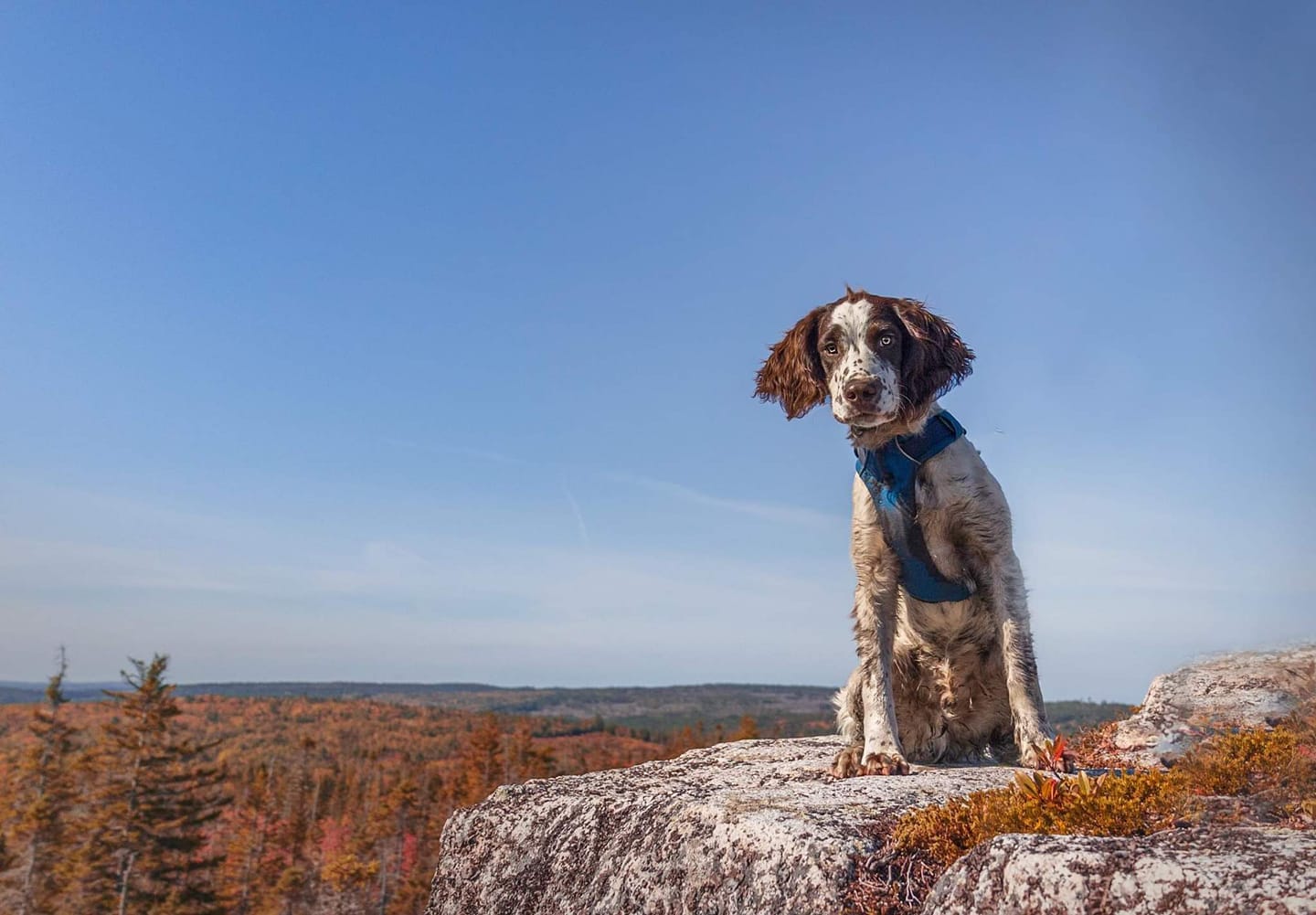 Separation Anxiety Training
We are thrilled to announce that we now offer specialized separation anxiety training. We have trained directly with Malena DeMartini and her team to bring the leading separation anxiety training program to our clients.  Scientifcally based methods to help your pet become more comfortable with departures.  Sign up today for a consultation or for a daily separation anxiety training program.  To sign up for our separation anxiety training, please fill out this form
info@frontnscenter.com